The House on Mango Street
I seem to be reading and thinking in themes, teachable moments, timing.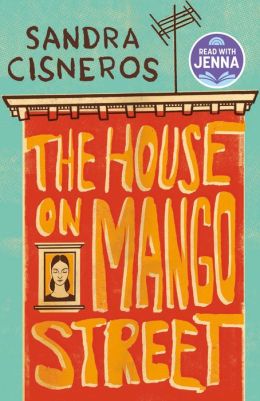 Such was my encounter with the classic little book, The House on Mango Street by Latina writer, Sandra Cisneros. I was drawn to the poetic nature of the story of Esperanza growing up brown in Chicago. Did she live in Cicero, I wondered? Chicago was a mecca for those of Mexican heritage when I lived there in the late 80s and mid 90s. I wondered would she have taken those trains and walked those streets to the bus. Was the dream to have a job down in the loop where I worked and I had co-workers who were of Mexican heritage and of Puerto Rican heritage.
This book starts of my 2015 season and also pivots me into exploring more in the diaspora. I've primarily read and reviewed black female literary works, venturing outside the United States to include several of my fellow West Indians. In this year and a quest to finding more diversity, I am including some works by my fellow Latin heritage writers and perhaps giving space for a gentleman or two if his protagonist is a female person of color.
My 25th anniversary copy of the book, published in 2009, included a lengthy introduction of the author doing a first-person image study of herself in 1984. It felt so meta-poetic. She did a great job of reflecting back on that time, the surroundings, and imagining what the subject of the image was thinking when it was taken.
First-person narrative remains my favorite form of literature, contemporary fiction, and memoir reading. It felt like I was growing up with Esperanza, a fellow girl of the 80s. I remembered being young and wanting to do more than remain in my hometown and done the Mrs. I wanted my B.S. and to go conquer the world.
The tiny vignettes in this book invite the reader to explore the larger themes of culture, heritage, misogyny, patriarchy, independence, and place. Written in a purely poetic form, while it feels chronological through the lives of the people we meet on Mango Street, it can easily be opened at any place and experience the brilliance of this classic volume.